Food or Fashion?
There all all kinds of funny fibers being used these days in fashion.
Designer Anke Domaske of the label Mademoiselle Chi Chi,  a favorite of Mischa Barton and Ashlee Simpson, uses  a fiber called  QMilch made from spoiled Milk to create dresses like these:
Just Cork it!
Leading online fashion site  Polyvore has a whole section of their site dedicated to helping you find hand bags made from Cork.
Coconuts on the beach
A few months ago I had the pleasure of enjoying a real coconut while sitting on the beach.  I can assure you I wasn´t thinking about putting it on my feet.
Our friends at Cocoze are doing just that. They are creating flip flops like these made from Coconut fiber:
This is what the fiber looks like.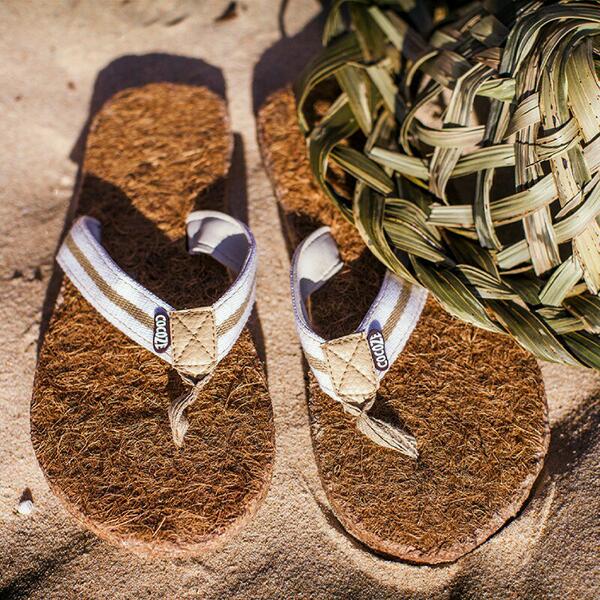 This is what the fiber looks like.
So why do they use coconut fiber to make their flip-flops?  According to Cocoze there are 8 great reasons:
1) 100% Natural and biodegradable
2) Coconuts are Abundant and accessible
3) Salt water resistant
4) Anti-bacterial
5) Anti-fungal
6) Helps keep you feet cool in hot weather
7) It is a natural exfoliator
8) Durability